Liels paldies Madona!
Thank you very much Madona!
Madona begeisterte alle Gäste mit wirklich aussergewöhnlichen Spielen: eine hervorragende Organisation, ein toller Abschlussabend mit der "schnellsten Siegerehrung aller Zeiten" und dann noch das nötige Quäntchen Glück mit dem Winterwetter lieferten zusammen eine wunderschöne EFNS, an die alle Beteiligten noch lange Zeit gerne zurück denken werden. Wir sagen ein herzliches Dankeschön an Madona!
Everybody was really enthusiastic about the phantastic games in Madona: an excellent organization, an outstanding closing ceremony, the "fastest award ceremony ever" and of course the quantum of luck which always is necessary, in this case: snow to the right time. All together: a perfect EFNS all participants will remember a long long time. We say thank you very much to Madona!
Alle Ergebnisse der EFNS in Madona
All results of EFNS in Madona
Als einen besonderen Service unserer lettischen Freunde, findet Ihr alle Ergebnisse direkt live. Einfach auf den Link und dann auf
Live rezultati
klicken.
As a special service provided by out latvian friends, you can find all results online in realtime. Just klick on the following link and then Live rezultati
.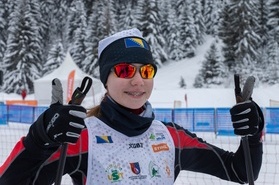 Photos von der EFNS - always on!
Current photos of EFNS - have fun!
Like every EFNS also this year we provide a lot of photos from the great EFNS event. Enjoy!
Offizielle Startlisten Einzelläufe EFNS Madona 2017
Official starting lists single races EFNS Madona 2017
Dies sind die aktuellen offiziell frei gegebenen Startlisten - Stand 22.2.2017, 18:29
Here you'll find the official released starting lists - last updated: 22.2.2017, 18:29
Die EFNS in Madona beginnt
EFNS in Madona starts
Out latvian friends gave us a warm welcome and provide an excellent organization - the weather is a little bit harsh but a real EFNS-friend enjoys EFNS nevertheless the sky is raining, storming or snowing. So: welcome to Madona! Enjoy the time!
EFNS "Herbst"Sitzung in Antholz 2017
EFNS "Autumn"meeting in Antholz 2017
Der Termin für die EFNS Herbstsitzung steht - in diesem Jahr wird es aber aus organisatorischen Gründen eher eine Frühsommer-Sitzung werden: jetzt den Termin vormerken:
23.-25. Juni 2017
50. Jubiläums EFNS in Antholz / Südtirol
50th EFNS anniversary in Antholz / Southern tyrol
Vor der imposanten Bergkullisse in Antholz werden 2018 die 50. Jubiläums-Spiele der EFNS stattfinden - ein ganz besonderes Ereignis, das man sich schon jetzt in seinem Terminkalender unbedingt vormerken sollte!
28. Januar bis 3. Februar 2018 - jetzt vormerken !